Our Eye Care Solutions
Thank you for visiting Krannawitter Eye Care, the premier eye care center in Lenexa, Kansas and surrounding Kansas City metro! Our optometrist, Dr. Krannawitter, and her team of opticians are committed to excellence in optical services and patient care for you and your family. We provide the highest quality lenses, frames, and designer sunglasses to meet your all your optical needs.
Glasses
Do you live in Lenexa, KS or the surrounding area and need a new pair of glasses? Stop in at Krannawitter Eye Care to choose from a variety of eyeglass frames at an affordable price. We offer the following glasses brands:
Oakley
Ray Ban
Calvin Klein
Silhouette
Prodesign
Modo
Seraphin
Ogi
Oliver Peoples
Nike
Flexon
Cole Haan
Anne Klein
And More
Our team of opticians have the expertise and style to help you find a pair of glasses that fit well with your prescription and most importantly, your personality! Your glasses are an accessory and compliment your facial features, so picking the right pair can be a tough decision. Trust our team at Krannawitter Eye Care to help you leave feeling confident, happy, and excited about your new glasses. We are proud to have an in-office glasses laboratory, which means quick service and same-day prescriptions!
Progressive Lenses
We are proud to offer products from the Varilux family as our progressive lenses of choice. Varilux lenses offer our patients the sharpest vision possible with no-line progressive lenses. Some of the designs include digitally surfaced lenses which provide the widest field of clear vision and a smooth transition when seeing far to near. If you have ever struggled with getting used to a progressive design lens, these lenses are your key to success! To learn more about Varilux designs, please give us a call at 913-451-7007.
Designer Sunglasses
Save a trip to the mall or department store and choose Krannawitter Eye Care in Lenexa, KS for your next new pair of sunglasses. Sunglasses at Krannawitter Eye Care are made with the highest quality and include very popular designers. Not only are they quality designs, but they're fashionable and functional. Most sunglasses are available in prescription or non-prescription polarized lenses to suit your needs.
Our office inventory of sunglasses include the following:
Oakley
Ray Ban
Calvin Klein
Maui Jim
And More
Visit some of our vendor websites:
https://www.oakley.com
https://www.mauijim.com
https://prodesigndenmark.com
https://ogieyewear.com
Warranty Policy
Providing Your Own Frames
:
We are able to make prescription lenses if you choose to bring in your own frame. In a small percentage of cases, the frame may not hold up during the process of customizing your lenses and may break or get damaged. Please understand that replacement parts may not be available for older and/or discontinued frames. We want to be sure that you understand that if your frame gets damaged we can't be held responsible.
New Frame
Warranty
:
If a new frame proves to be defective it may be replaced

 

within 365 days

 

of your order. It is up to the manufacturer's discretion as to what is considered defective.

 

Normal

 

wear & tear and breakage is not considered a defective issue. If your frame does break please do not use any type of glue, which would void your

 

warranty

. Please just put your glasses in your case and bring it in to us for consult.
Lens Material & Anti-Reflective
Warranty
:
All lenses that are Polycarbonate, Progressive, Transition, High Index, *Scratch Resistant Coated or *Standard Anti-Reflective Coated are warranted for a 1 time replacement up to 1 year. This

 

warranty

only applies to scratches incurred during normal wear and tear and does not include abuse. Examples of abused lenses include but are not limited to: stepped on, run over by car, eaten by animal or dropped on rocks. 
Certain Premium Anti-Reflective Lens Coatings provide additional

 

warranty

 

time for wear and tear on the coating itself.  Coatings that qualify can be replaced up to 2 years from the order date.
Please ask us if you have questions regarding which type of coating you have purchased.
*Please note: a lens with a scratch or an anti-reflective coating is considered scratch

 

resistant

 

but it is not scratch

 

proof. 
When cleaning lenses please use the spray we offer or tepid soapy water (such as Dawn). For drying purposes we suggest using the lens cloth we offer or a 100% cotton cloth.
Our Eye Doctor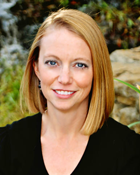 LEA KRANNAWITTER, O.D.
Dr. Lea Krannawitter is an eye doctor practicing in Lenexa, KS. Dr. Krannawitter also serves patients in surrounding Kansas City suburbs, including Overland Park, Shawnee, and Olathe.
Dr. Lea Krannawitter graduated in 1996 from Kansas State University and in 2000 from the University of Houston College of Optometry. Dr. Krannawitter's special interests include fitting multifocal contact lenses. She has worn contact lenses since the 3rd grade and now enjoys fitting kids in them for the first time. Dr. Krannawitter grew up in Gardner, Kansas, and now lives in Olathe with her husband James and their daughters, Mia and Lauren. Mia and Lauren keep her busy with competitive dance.
Why Choose Dr. Krannawitter For Eye Care? 
15 years of experience
Wonderful with adults and children
Accommodating and easy to schedule an appointment
Friendly and personable
Great location and clean/trendy atmosphere